Discussion Starter
•
#1
•
Your dad probably taught you how to drive, how to work a manual transmission and how to wash, wax and repair a car. Nobody knows cars like your dad, so this Father's Day, why not get him something special to help him enjoy his time behind the wheel?
Here are a few gift ideas, categorized by price, to get your creative gift-buying juices flowing.
$0 to $50: Dad got a 'pride and joy' sort of car? Why not check out the Mothersthree-step paint restoration system? This starts optionally with a clay-bar treatment and ends with a polish and glaze. It's like giving dad's paint job a spa treatment. The kit can be found at any car care centre and takes an afternoon to apply.Chances are his car will never look better.
$50 to $300: Let dad enjoy some additional performance at the wheel. This price range opens the door on a plethora of parts for dad's ride – including shift knobs, short-shifter kits, xenon lighting retrofit kits, air intakes, axle-back exhausts and plenty more. Most of the above can be installed with hand tools and jacks in the course of an afternoon in the garage.
Dad got a truck? Visit its dealership for a look at some factory-approved accessories that are guaranteed to arrive on time, fit properly, and work without hassle. Mud flaps, all-weather floor mats and chrome accessories are all available. And remember: even a few bucks spent on cosmetic upgrades can make a big impact on the look of dad's ride.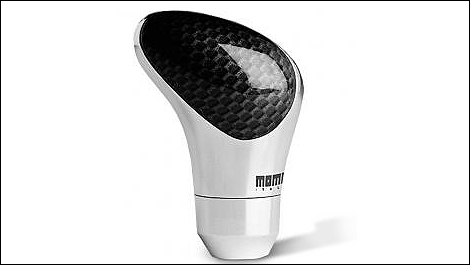 Photo: MOMO
$300 to $2,000: Dad got a smartphone? Check out a new audio head unit withBluetooth streaming and wireless hands-free phone connectivity. With no distraction or wires, dad can make phone calls or play his personal music collection straight out of his phone.
The new Pioneer AVIC in-dash navigation system also falls into this price range. Installed to dad's ride, it offers up advanced turn-by-turn navigation, full Bluetooth multimedia connectivity via smartphone apps, and a 3D graphics accelerator for crisp outputs on the 7-inch touch-screen. A built-in HD radio tuner, backup camera inputs and voice recognition round out the package. For an all-encompassing infotainment system, it doesn't get much better than this.
Shopping in the higher end of this price range? Check out the AMG Driving Academy, by Mercedes-Benz. Tuition includes your hotel, meals, racetrack access, and a fleet of instructors to tie it all together. Oh, and you get to drive a whole whack of AMG cars that you don't own really, really fast.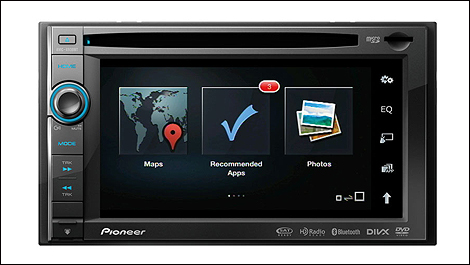 Pioneer AVIC-X940BT (Photo: Pioneer)
Money no Object: Chances are you've got a budget for your dad's Father's day gift. If you're lucky enough not to, be sure to check out the new Chevrolet Camaro ZL1.
Giving your dad the gift of ultimate automotive firepower has never been easier – thanks to ZL1's supercharged LSA V8 engine, which develops 580 horsepower.
Track-validated aerodynamic, brake and chassis upgrades help round this beast out as the highest performing Camaro on the road. And with an exhaust note that sounds like gunfire backed by quarter-mile passes in the 11 second range, dad will probably never be late for anything again, ever.
2012 Chevrolet Camaro ZL1 (Photo: Chevrolet)
http://www.auto123.com/en/news/fathers-day-buying-guide?artid=144507