Discussion Starter
·
#1
·
I probably should have posted here before I posted anywhere else ... oh well! Hello to all my fellow Hyundai owners! I never ever in 1,000,000,000,000,000,000 years thought I would own a Hyundai, but here I am! My aunt had an Accent in the late 90s that required the fire department ... long story.
ANYWAY! I now own THIS!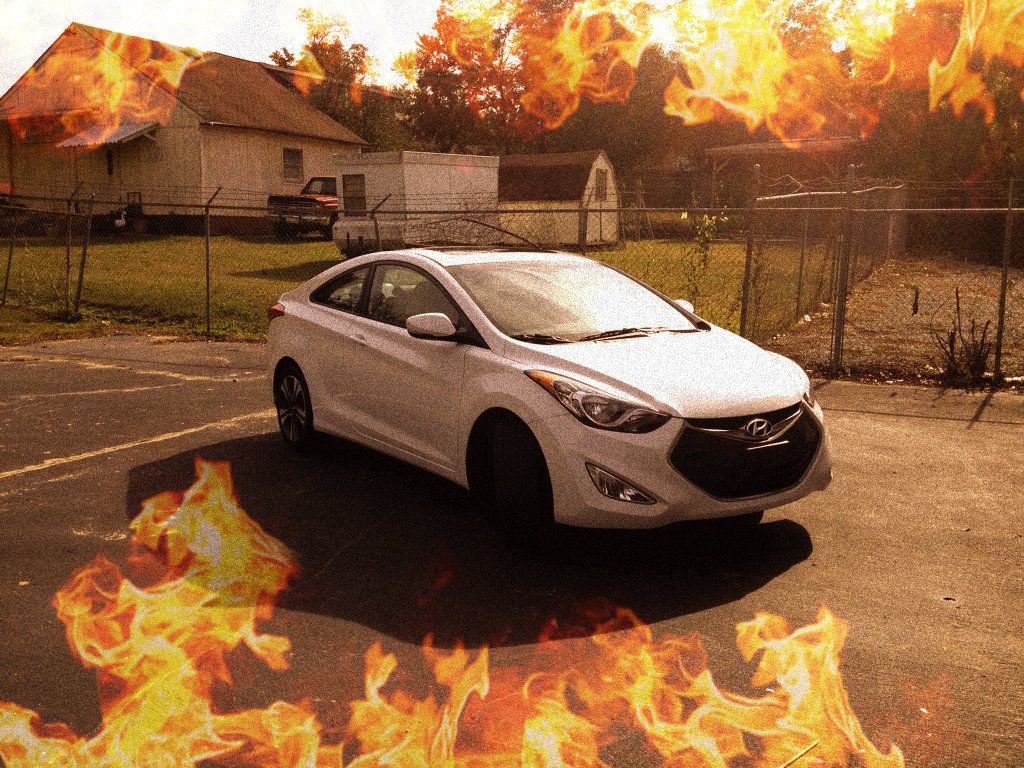 Car Ownership
8/12/04 - 8/15/04: 1993 Acura Legend (AMAZING car, but blew a head gasket after 3 days ... I had never known such heartbreak at 17)
8/15/04 - 10/4/07: 1997 Honda Accord SE Coupe (It was San Marino Red and too low. I kept ripping off the front bumper. Stolen & Recovered TWICE.)
10/4/07 - 8/18/12: 2007 Scion tC (My first new car. When I traded it, she had 138,129 miles on her. Do the math!)
8/18/12 - 9/13/12: 2012 Toyota Corolla S (Camry and another tC were out of my budget, but it was time to replace the tC. I settled.
)
But then, in the weirdest turn of events ever, the Corolla got stolen in the middle of the night, apparently by this guy
http://abclocal.go.com/wtvd/story?section=news/local&id=8826037
SO, after a month of hemming and hawing and arguing with insurance and being called a criminal, I finally settled on my Elantra Coupe. When I was shopping back in August, I had decided that the Elantra was out of my price range. But when I came back almost two months later, the same Elantra that I test drove was sitting tucked away with a SOLD sign w/ my name on it that was printed 8/16/12. It was FATE!